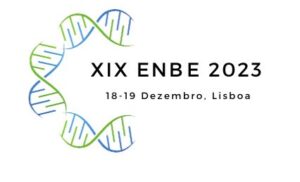 The international meeting of Portuguese Association for Evolutionary Biology (ENBE) is an annual meeting that aims to bring together Evolutionary Biologists working in Portugal and abroad in order to promote scientific cohesion and excellence. This meeting is a forum for scientists of all academic levels (from master students to principal investigators), to present their work and discuss, fostering new ideas and collaborations. We invite researchers from all over the world to participate and submit their work.
XIX ENBE will be held in the auditorium of the Instituto Superior de Agronomia / Universidade Lisboa (ISA/ULisboa) on December 18 and 19, 2023.
XIX ENBE is organized by the Portuguese Society for Evolutionary Biology, together with two Institutions from University of Lisbon:
ISA: Instituto Superior de Agronomia. LEAF— Linking Landscape, Environment, Agriculture and Food, Research Center, Associated Laboratory Terra

FCUL: Faculdade de Ciências. cE3c – Center for Ecology, Evolution and Environmental Changes, CHANGE – Global Change and Sustainability Institute
The general program is already available.

Please don't forget to register until 10 December.
Important dates:
Abstract submission deadline: 30 November 2023 (Submissions for talks are now closed, but you can still submit for a poster)
Registration deadline: 10 December 2023 (Students & APBE members: 10 € / Other participants: 20 €)
We look forward to welcoming you to Lisbon – Instituto Superior de Agronomia (ISA/University of Lisbon), Portugal.
Conference Chair
Maria Romeiras